While relatively new in name, DB2 Services has roots in one of the oldest architectural sheet metal fabrication companies in Kansas City. Hennessey Sheet Metal Inc. successfully operated for over 30 years. When Patrick Hennessey retired in early 2009, an asset-only purchase was executed, and our company was formed.DB2 Services has expanded our capabilities, with a focus on composite systems, wall systems and roof systems.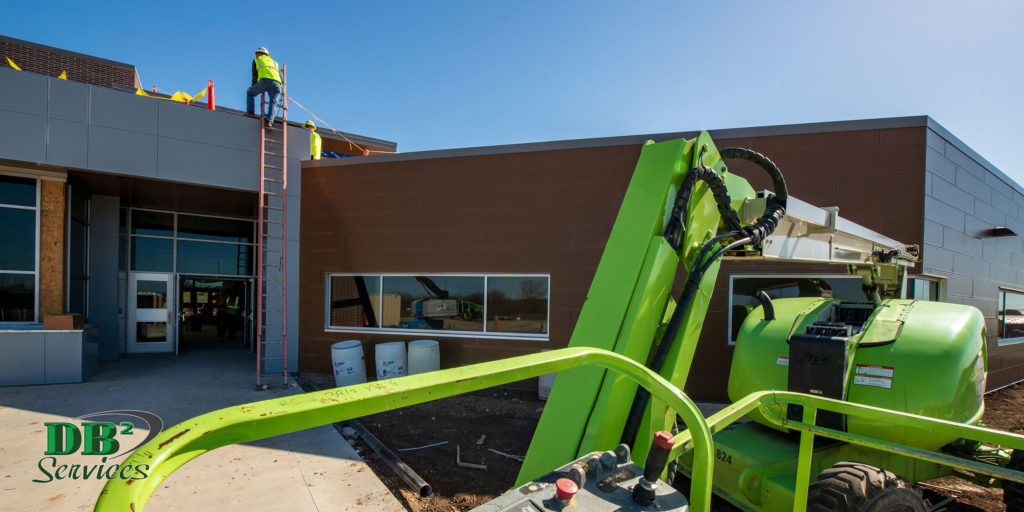 Professional Affiliations
DB2 Services operates as a union contractor, with a proven history of completing challenging projects on schedule. The quality of our work, and our commitment to craftsmanship, are both unsurpassed. As we embark on a new era of vision and growth for DB2 Services, we continue to live up to our commitments. We stay abreast of changes in technology and regulations. We are committed to promoting a positive image for all individuals with diverse needs and abilities.
Our Affiliations


Safety Programs
DB2 Services values our employees and those of our subcontractors, and we recognize their need for a safe and healthy work environment. We have long recognized our obligation, and to accomplish this, we have established a formal safety program monitored by each job superintendent.
We are committed to developing a culture of safety awareness for all of our employees. To meet this commitment, we have developed several safety programs and policies, which aid our employees in attaining these goals. We also recognize that employees abusing drugs and alcohol are less productive, and are often a risk to the safety, security, and productivity of other employees. Therefore, it is our policy to maintain a workplace free from the use and abuse of drugs and alcohol. Compliance with this policy is a condition of employment.
Our employees know that even one accident is one too many. By learning to make the correct safety decisions, and understanding that every employee has the right and responsibility to stop any unsafe operations — our employees are empowered to work toward a common goal of zero workplace incidents.
We adhere to strict compliance with company policies and industry regulations:
Daily communication on all construction sites to discuss hazards and safety protocol.
Hard hats and safety vests and other protective equipment are worn.
Annual safety training and OSHA classes are attended.
All Occupational Safety and Health Administration regulations are followed.
Backup alarms on equipment.
Defensive driving instruction for all drivers of company vehicles.
New employees are mentored by seasoned employees.
As a family-owned business, we view our employees as our greatest assets.
As a company, we work hard each day to ensure our people return home safe every evening.