DB2 Services, Inc. has been installing ACM (Aluminum Composite Material) and MCM (Metal Composite Material) panel systems for more than a decade. We recently added an in-house, State-of-the-Art CNC Panel Builder to our new expanded fabrication shop. This gives our project managers and installation crews a distinct advantage in quality, service and complete control over the entire panel fabrication process and timeline.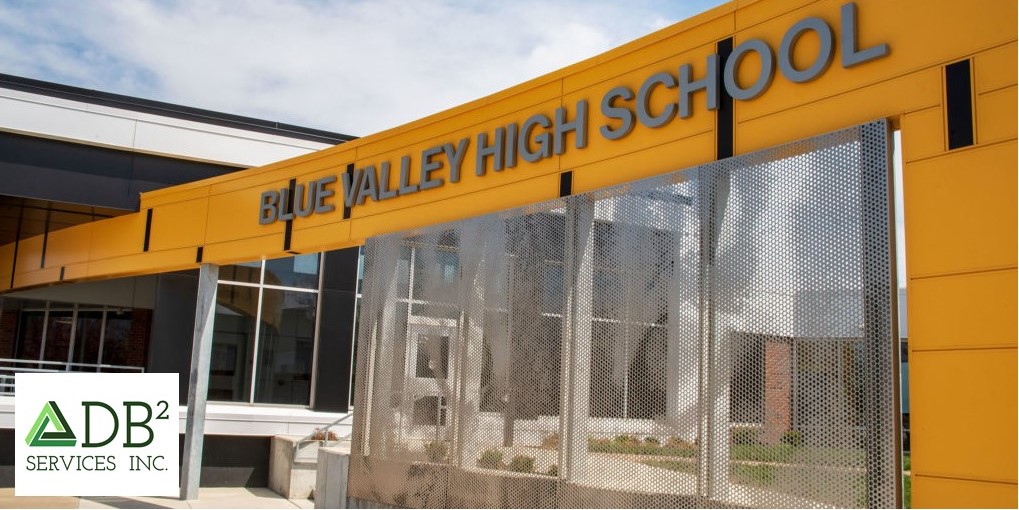 Composite Systems
MCMs or metal composite materials have advanced significantly since their introduction to the US in the 1970s and now offer not only aluminum skins, but a multitude of options including stainless steel, zinc, copper, brass and bronze.
Metal composite material is manufactured by bonding thin metal skins to a fire-retardant or non-combustible core. This process creates one of the flattest architectural building materials available, and allows for easy fabrication of 3-dimensional geometric shapes, radiused configurations and a variety of attachment options.
MCM System Types
Metal composite material can be fabricated into numerous different configurations and systems depending upon the project requirements and the cladding budget. Rainscreens, and barrier walls are the 2 most common.
Significantly Reduce Lead Times
Since Metal Wall Panels are typically one of the last components to be installed on the project, any delay in fabrication, finishing or delivery can, and often does negatively impact the project completion schedule. DB2 has the ability to control not just material procurement, but also the engineering and panel fabrication to stay on or ahead of schedule, correct any dimensional changes, re-fabricate panels damaged on site and quickly address any owner directed changes in house.
Our Approach
Quality. We are committed to excellence in everything we do and are dedicated to exceeding our customers' expectations.
Safety. Through strong management and leadership, establish a safety-first culture where every employee takes full responsibility for their actions resulting in a safety record that is a direct reflection of our commitment to creating a safe and healthy work environment.
Training. We are committed to providing an environment of continuous learning and development where employees are well-trained and are encouraged to fully explore their full potential for professional and personal growth.
Innovation. We will actively nurture a culture that enhances creativity, drives positive change, initiates continuous improvement and empowers employees to promote innovation in products and services
Respect. We demonstrate respect through high professional standards in all our dealings with employees, customers and suppliers, through active listening and open and honest communication.